SYNTHETICA BA.GA.SHA.
vs
DARIO POLVARA
vol. 1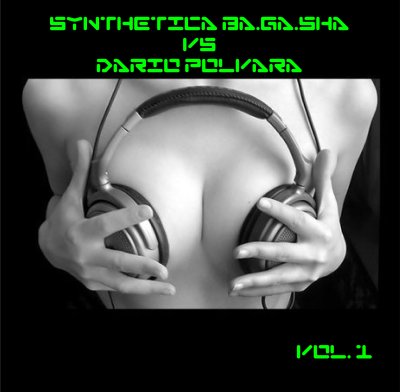 Synthetica Ba.Ga.Sha. e' un collettivo di musicisti elettronici dediti alla Techno, alla Trance e all'elettronica in genere. Questa e' la prima compilation dove tutti i componenti del collettivo collaborano con Dario Polvara, fondatore del progetto. Si tratta di techno piuttosto strana, che esula dai canoni tradizionali del genere, ma che spacca con una cassa dritta senza sosta. W il quadrello.
Synthetica Ba.Ga.sha. is a group formed by some electronical players. This is the first compilatione and they feature Dario Polvara, leader of the project. You can find strange sonds and strange techno, even if the kick continues with no pity.
Scarica le canzoni in formato mp3
download songs in mp3 format
Scarica la copertina
Download cover